Movies recommended by Christelle and Raven
We changed this page and from now on we will be putting movies here that we watched and enjoyed or are going to see.
The Golden Compass
Based on author Philip Pullman's novel, 'The Golden Compass' is an exciting fantasy adventure, set in an alternative world where people's souls manifest themselves as animals, talking bears fight wars, and Gyptians and witches co-exist. At the center of the story is Lyra (played by newcomer Dakota Blue Richards), a 12-year-old girl who starts out trying to rescue a friend who's been kidnapped by a mysterious organization known as the Gobblers - and winds up on an epic quest to save not only her world, but ours as well. The cast includes Nicole Kidman, Daniel Craig, Sam Elliott, and Ian McShane.
Comments by Christelle and Raven: A lot was said about this movie long before it came out. Why all the fuzz, I dont know. It is a wonderfull fantasy adventure movie with good special affects and a good story. One of those movies that looks better on the big screen. Well worth to go see.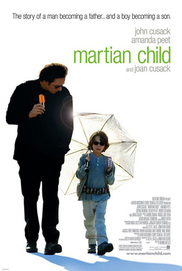 The Martian Child
A recently widowed science fiction writer forms an unlikely family with a close friend and a young adopted boy that claims to be from Mars. The new couple ignores some sage parenting advice from the widower's sister and gets more than they bargained for when a series of strange occurrences lead them to believe that the child's claim may be true.


Comments by Christelle and Raven: I initialy went to see this movie, cause its John Cussack, and I love John Cussack. I did not expect the movie to be that good, but it was. It is one of those movies that really touches your heart. Well worth to go see.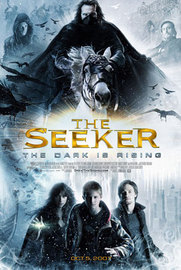 The Seeker: The Dark is rising
A young man, Will Stanton, discovers he is the last of a group of immortals dedicated to fighting dark forces of evil. Traveling back and forth through time, Will uncovers a series of clues, some dating back to biblical times, that lead him to a showdown with forces of unimaginable power.

Comments by Christelle and Raven: This is one of those movies that you never hear much about, but when you go see it, you are pleasantly surprised how good it is. We saw the previews and thought that it would be a good movie to see on the big screen. We were right. The special affects was awesome. If you enjoy fantasy adventure movies, you sure will enjoy this one.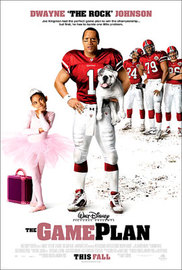 The Game Plan
Quarterback Joe Kingman is known as one of the toughest players to ever take the field. Blessed with amazing strength and agility, he's famed for being able to handle any hit, no matter how ferocious. Kingman's Boston-based pro football team, The Rebels, is chasing their long-awaited championship and Joe has been living the ultimate bachelor fantasy: he's cool, rich, famous and the life of every party--and there are a lot of parties. But his dream is suddenly sacked for a loss when he discovers Peyton, the 8-year-old daughter he never knew existed, on his doorstep. Now, just as his career is soaring, Joe must learn to juggle his old lifestyle of parties, practices and dates with supermodels while tackling the new challenges of ballet, bedtime stories and baby dolls--all without fumbling. Equally perplexed is his hard-edged mega-agent, Stella Peck, herself without a parental bone in her body. But, as the championship grows nearer, Joe is about to realize that the game that truly matters has nothing to do with money, endorsements or even touchdowns--it's all about the really tough stuff: patience, teamwork, selflessness and winning the heart of the one little fan who turns out to count the most.

Comments by Christelle and Raven: Quite funny. And it is "The Rock" that alone is worth to go see. The fact that it is a good funny movie is just a bonus. Go see it!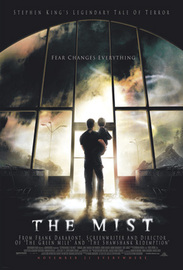 Stephen King's The Mist
Following a violent thunderstorm, artist David Drayton and a small town community come under vicious attack from creatures prowling in a thick and unnatural mist. Local rumors point to an experiment called the 'The Arrowhead Project' conducted at a nearby top-secret military base, but questions as to the origins of the deadly vapor are secondary to the group's overall chances for survival. Retreating to a local supermarket, Drayton and the survivors must face-off against each other before taking a united stand against an enemy they cannot even see.

Comments by Christelle and Raven : Well, it is Stephen King. I havent read the book, but I am sure the book was more gripping. Dont get me wrong, The movie keep you jumping in your seat every now and again. It is a good story, but you get the feeling that it could have been done better. I wasnt too crazy about the ending either. Still, if you like horror/suspense movies, it is worth a watch.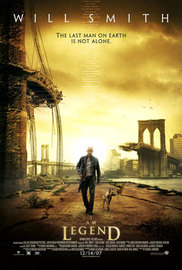 I am Legend
Robert Neville (Will Smith) is a brilliant scientist, but even he could not contain the terrible virus that was unstoppable, incurable...and manmade. Somehow immune, Neville is now the last human survivor in what is left of New York City...and maybe the world. But he is not alone. He is surrounded by "the Infected"--victims of the plague who have mutated into carnivorous beings who can only exist in the dark and who will devour or infect anyone or anything in their path. For three years, Neville has spent his days scavenging for food and supplies and faithfully sending out radio messages, desperate to find any other survivors who might be out there. All the while, the Infected lurk in the shadows, watching Neville's every move, waiting for him to make a fatal mistake. Perhaps mankind's last, best hope, Neville is driven by only one remaining mission: to find a way to reverse the effects of the virus using his own immune blood. But his blood is also what The Infected hunt, and Neville knows he is outnumbered and quickly running out of time.

Comments by Christelle and Raven : Will Smith shows in this movie just what a good actor he is. The special affects is good, but could have been better. This movie relies heavily on CGI, and for the most part, it works. Deffinately a big screen movie and well worth to go see.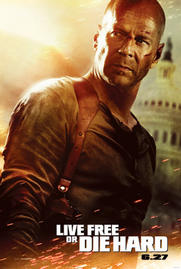 Live Free or Die Hard
On the July 4th holiday, an attack on the vulnerable United States infrastructure begins to shut down the entire nation. The mysterious figure behind the scheme has figured out every modern angle--but he never figured on an old-analog fly, John McClane, in the digital ointment. It's the beginning of the holiday, but New York City Detective McClane isn't celebrating. He's had yet another argument with his college-age daughter Lucy, and received a crushingly routine assignment to bring in a young hacker, Matt Farrell, for questioning by the FBI. But for McClane, the ordinary has a habit of exploding into the extraordinary--abruptly hurtling him into the wrong place at the wrong time. With Farrell's help, McClane slowly begins to understand the increasing chaos surrounding him. An attack is underway on the vulnerable United States infrastructure, shutting down the entire nation. The mysterious figure behind the scheme, Thomas Gabriel, stays several moves ahead of McClane as he implements his incredible plans, known to uber-geeks like Farrell as a 'fire sale' (as in, everything must go!).

Comments by Christelle and Raven : Well, what can I say ... It is John McClane! There is lots of action and some good humor too. The special effects is awesome. If you loved the other Die Hard movies, this one will not disapoint. Well worth seeing.